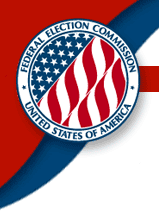 HOME / CAMPAIGN FINANCE DATA / COMMITTEE DETAILS / HTML VIEWER
FEC FORM 2
STATEMENT OF CANDIDACY
FILING FEC-1540803
---
1. Ms Wenona Lee Gardner
2823B N 27th St
Milwaukee, WI 53210
2. Identification Number: P40006587
3. Party: Independent
4. Office Sought: President
5-6. State & District of Candidate: ____ – 0
---
DESIGNATION OF PRINCIPAL CAMPAIGN COMMITTEE
7. I hereby designate the following named political committee as my Principal Campaign Committee for the 2024 election(s).
Committee to Elect Wenona Gardner for US President
2823B N 27th St
Milwaukee, WI 53210
---
DESIGNATION OF OTHER AUTHORIZED COMMITTEES
8. I hereby designate the following named committee, which is NOT my principal campaign committee, to receive and expend funds on behalf of my candidacy.
---
DECLARATION OF INTENT TO EXPEND PERSONAL FUNDS (House or Senate Only)
9. I intend to expend personal funds exceeding the threshold amount (see 11 C.F.R. 400.9) by
9A. 0.00 for the primary election, and
9B. 0.00 for the general election
Signed as: Ms Wenona Lee Gardner
Signed by the candidate on: 10/06/2021
Filed: 10/06/2021
(End FEC FORM 2)
Generated Mon Dec 6 11:34:57 2021
Federal Election Commission, 1050 1st Street, NE, Washington, DC 20463 (800) 424-9530 In Washington (202) 694-1000
For the hearing impaired, TTY (202) 219-3336 Send comments and suggestions about this site to: webmanager@fec.gov.
Source: https://docquery.fec.gov/cgi-bin/forms/P40006587/1540803/